Tatiana Owens featured on KalishaPerera.com (Power 106 in LA) #singer #vocalist #nyla #tatianaowenssoulfulfunk
Jason Damico on the set of Study Aboard #singer #songwriter #actor #jasondamico #producer
Tatiana Owens live at The Shrine in Harlem, NYC - Photo credit Jermaine Soprano #singer #songwriter #tatianaowens #harlem #chakakhan #yougotthelove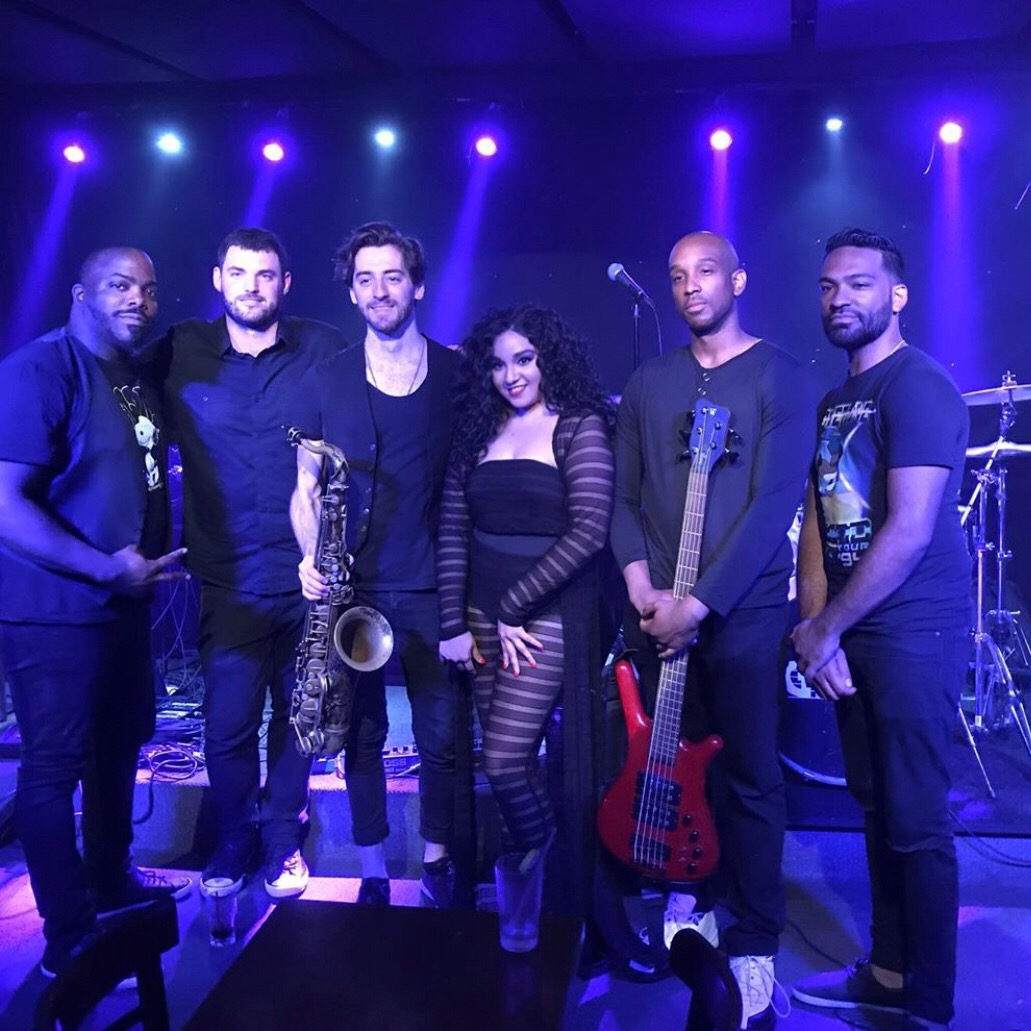 Tatiana Owens and the Make The Funk Band at The Groove in Greenwich Village, NY
Dan Ferrari's "Love Me Outta This World" on the YouTube Red Series Cobra Kai
"Still A Rose" from Tatiana Owens available everywhere 10 04 19. Produced by Miles Francis
#boomboomboom Tatiana Owens hit song "Trigger" on the Paramount Networks Television Series American Woman #singer #songwriter #vocalist #nyc #tatianaowens
Jason Damico promo photo from the indie film The Believers. #jasondamico
Catch Tatiana at one of her many shows in NYC...The Way Station in Brooklyn, NY...The Sing For Hope Stage in Manhattan, NY...The West End Lounge, NYC #singer #songwriter #tatianaowens #tcmusic
"Happy Cloud" that new, new from Tatiana Owens #funk #soul #singer #songwriter #nyc #tatianaowens
Tatiana Owens song "Trigger" on the ABC/Freeform Network television show Guilt
VANLAV featuring Tatiana Owens "I Can Do Anything" on Spinnin Records #singer #songwriter #nyc #tatianaowens #tcmusicnyla
KIZZMO featuring Tatiana Owens "One In A Billion" released via SIMMA Black #singer #songwriter #tatianaowens #tcmusic #nylo #housemusic
Pictured L to R: Tom and Concett Bradley TC Music, Tatiana Owens, Marc Caruso Angry Mob Music Publishing at The Angry Mob Music 10th Anniversary Holiday Event in Beverly Hills, CA
Dan Ferrari returns to The New York City Songwriters Circle #singer #songwriter #danferrari #tcmusic
Tatiana Owens featured in the Croswell Opera House's production of Jukebox Legends
Tatiana Owens "Beautiful People" featuring DJ Ayres (Treasure Fingers Re-mix) is a "Code Top 5" pick in Billboard Magazine - shout out to Zel McCarthy and Kerri Mason.
Shout out to Iron Waves Radio for the support of Jason's single and music video No More Tears To Cry
BTS: Tatiana Owens @ Andy's Dirty 30 - Andy Zuercher's 30th birthday party - Brooklyn, NY
Jason Damico at The Sound Affects Gifting Suite for The Governors Ball. Pictured at Up & Down in New York City. #jasondamico
"What U Lookin At" - Tatiana Owens - will be featured on Becoming Us on Monday 06 15 15 - 9pm/8pm Central - on ABC Family. Shout out to Ra Domini on the production
Tatiana Owens debut EP release "Colorful". Featuring the song "Trigger" from the Showtime Television Series Ray Donovan #tatianaowens
Tatiana Owens and Charles Riot In Peace Plummer (Director) on the set of Tatiana's music video "Lite It Up". Shout out to B Scott for the music production.
Congrats to Tatiana Owens and her song "Pendulum" released on the Def Jam Records/Universal Music Group "Love and Hip Hop" Compilation/Soundtrack.
"Aquarius" dBerrie featuring Tatiana Owens on Flamingo Records
Tatiana Owens and Zane Carney at Rockwood Music Hall, New York City #TatianaOwens #Zane Carney #RockwoodMusicHall
"Hold Me A Little Closer" (from Jason's debut CD release Blood, Sweat & Blues) Top 10 on the Hit Tracks Top 100 in The Netherlands
Toddla T on BBC Radio 1 shouting out and supporting Tatiana Owens featuring DJ Ayres "Beautiful People"
TC Music, LLC
349 5th Avenue
New York, NY 10016
646 243 5757